About Omega Phi Beta
We are a national sorority committed to the development of collegiate and professional women through sisterhood, diversity, leadership, service and academic excellence.
Our Mission
Our purpose is to Serve and Educate people of diverse backgrounds through sisterhood, leadership, and guidance. As positive role models, we promote unity of all cultures, focus on the empowerment of our gender and raise the standards of excellence in our academic, social, and personal endeavors.   Read More
Betavision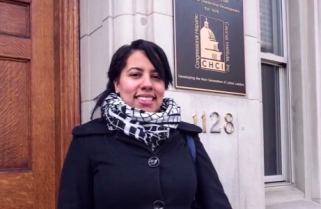 Sister Featured Talking about the Summer Search Program Watch Sister...
The Eighty9 Blog
:: Our Sister Discusses Living with Disease in BuzzFeed's Body Positivity Week Feature :: We couldn't be prouder of our...
: OPBSI Launches "Sis, I Got You! Rising Up to End Sexual Violence" : OPBSI Launches a powerful and inclusive national campaign...