OPBSI Sister Uses Love & Creativity to Raise Money for Orlando!
Sister Theresa Flores has many loves and talents, among them is her amazing illustration abilities! After the tragic events at Pulse nightclub in Orlando this past June, Ms. Flores took pen to paper to express herself and show support and solidarity with the victims, family, and community. She turned her art into a fundraiser, selling the piece on Etsy and collecting over $350 in donations which she sent to the victims and families. A Pulse employee caught wind of the efforts and purchased the print for all 52 employees of the night club.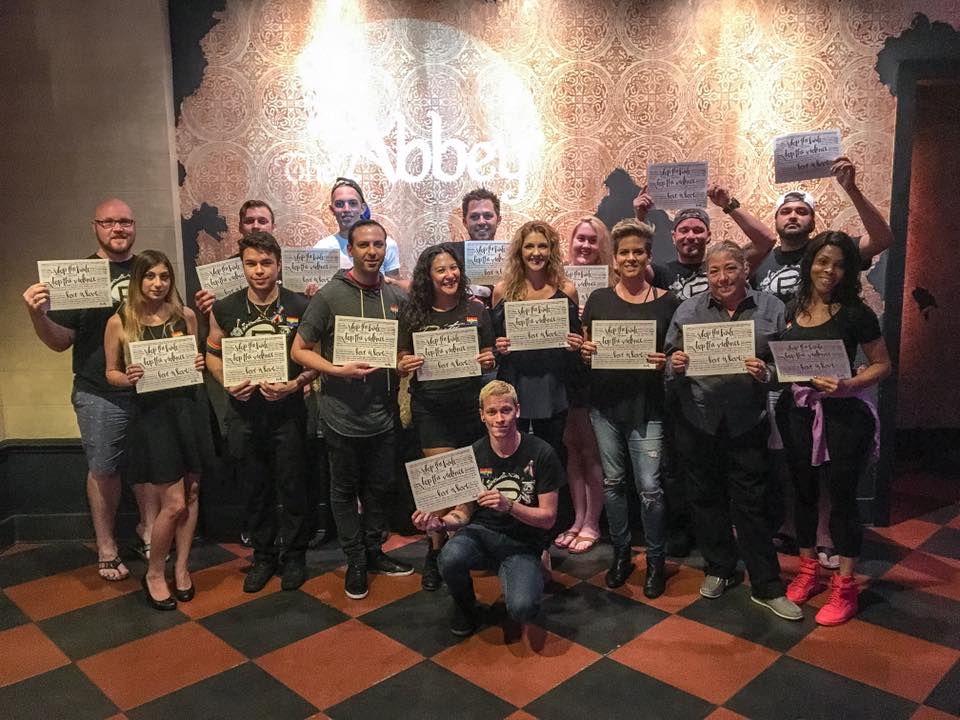 "After hearing of the devastating events at Pulse I created a journal entry to process my own emotions. The entry became a print. The print evolved into a fundraiser for the victims of Pulse and their families. The fundraiser inspired the creation of my etsy store. My etsy store was sought out by a staff member from Pulse less than 48 hours after it launched which is how this picture happened."
Ms. Flores was initiated in spring 2012 at the Beta Lambda Chapter, UNC Chapel Hill. In addition to her MSW studies at the UNC School of Social work, Ms. Flores serves as Regional Vice President on the National Leadership team for the Southeast Region.
You can read more about the "Love is Love" inspired piece on UNC's Contact Magazine. To see more of Ms. Flores' work visit her Etsy Site, mi chiquita, tmf.
UPDATE:
In May 2017, Theresa's art work on Graduation Caps exhibiting Latinx pride was mentioned in several articles including: