New York, NY – March 18, 2016
* For Immediate Release *
Contact:
Anayeli Gomez
Director of Philanthropy
Philanthropy@OmegaPhiBeta.org
Omega Phi Beta Foundation (OPBF) hosted the NYC Student Voter Registration Day (SVRD) at two high schools in Brooklyn, NY. Sisters of Omega Phi Beta Sorority, Incorporated (OPBSI) assisted in setting up the event, facilitated the curriculum; which sisters turned to a fun Jeopardy game, and helped students fill out their voter registration forms.
"The Omega Phi Beta Foundation is thrilled to partner with OPBSI for Student Voter Registration Day. Initiatives such as this are pivotal for the development and future success of our youth and communities. As an organization, we are committed to ensuring our communities are politically inclined, and we look forward to future partnerships that bring this goal to fruition."

– Margie Cruz, Omega Phi Beta Foundation
Omega Phi Beta Foundation was selected as a grantee for the 2nd Annual NYC Student Voter Registration Day. This was part of a larger partnership with The New York Immigration Coalition (NYIC), The New York City Campaign Finance Board and the New York City Council. Our collaboration helped schools across NYC register approximately 10,000 students to vote and promote civic engagement. OPBSI is a proud partner of OPBF's initiative to help students become politically inclined;one of the seven goals of OPBSI. With OPBF's efforts, on March 18th,we were able to register more than 150 students. Both OPBF and OPBSI have been invited back an annual voter registration event and upcoming career days.
"Student Voter Registration Day is fundamental for our youth to get involved, understand how important their voices are, and how they can make a difference in their community. I decided to get involved to shed light on the misconception of voting. It was a great experience and I would love to do it again."

– Melissa Molina, Vice President of Membership and SVRD Team Leader
The grant total of $3,000 will cover the volunteers' stipend and allocate a donation to the annual Ray of Hope Walk. Sister participants of this initiative include Melissa Molina, Gilberte Saint-Preux, Cinthia Martinez, Daniella Torres, Karen Coronel, and Omneya Ghanem.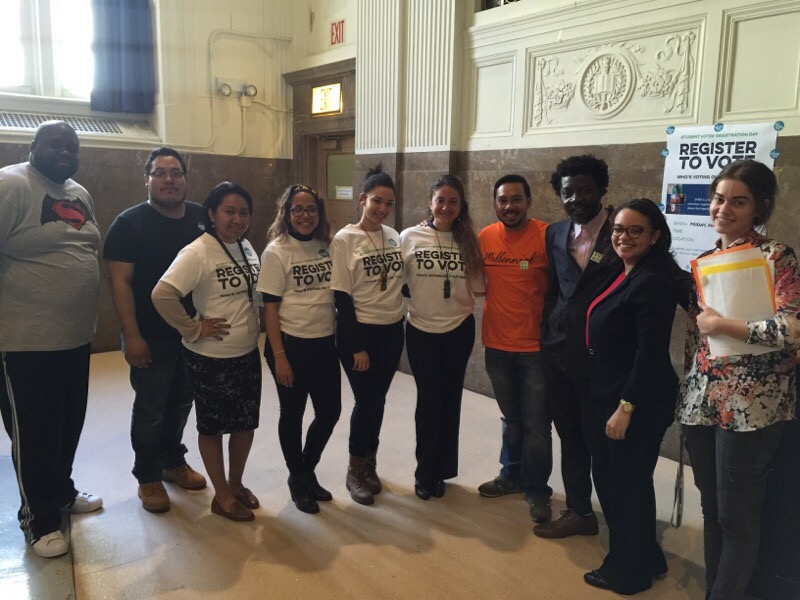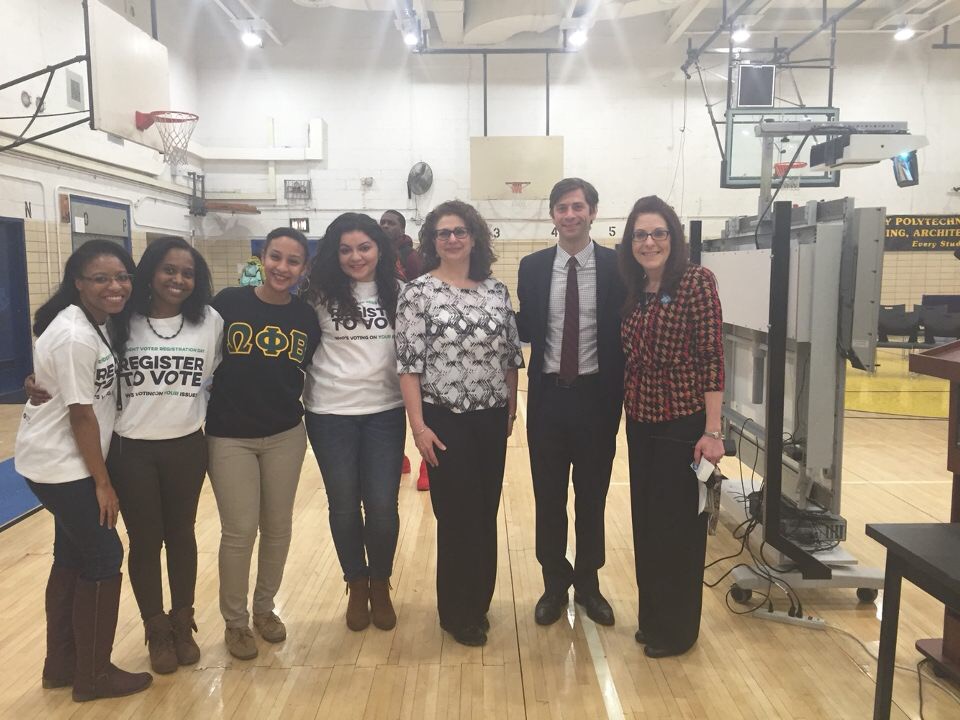 Omega Phi Beta Sorority Incorporated is a Greek-lettered organization committed to spreading the Awareness of Violence Against Women. The mission of OPBSI is to serve and educate people of diverse backgrounds through sisterhood, leadership and guidance. As positive role models, we promote unity of all cultures, focus on the empowerment of our gender and raise the standards of excellence in our academic, social, and personal endeavors. OPBSI envisions a world without oppression, where empowered women celebrate the essence of womanhood and act as resources in the advancement of their communities. For more information visit: www.OmegaPhiBeta.org
Omega Phi Beta Foundation (OPBF): Omega Phi Beta Foundation is a 503C3 national, philanthropic organization committed to providing leadership, academic and community development opportunities, through educational and grant-making initiatives, that support individuals and organizations dedicated to advancing women's rights.