Scholarships & Grants
In the spirit of Omega Phi Beta's dedication to Women's Empowerment, gender equality, and Academic Excellence, we are pleased to offer scholarships and grants to our members and our community. Currently we offer two scholarship/grant opportunities which will be back in effect for 2016:
The Reach for the Gold Book Scholarship - for inbound College/University freshmen
The Golden Colibri Grant - for Sorority members pursuing post-graduate education
Reach for the Gold Book Scholarship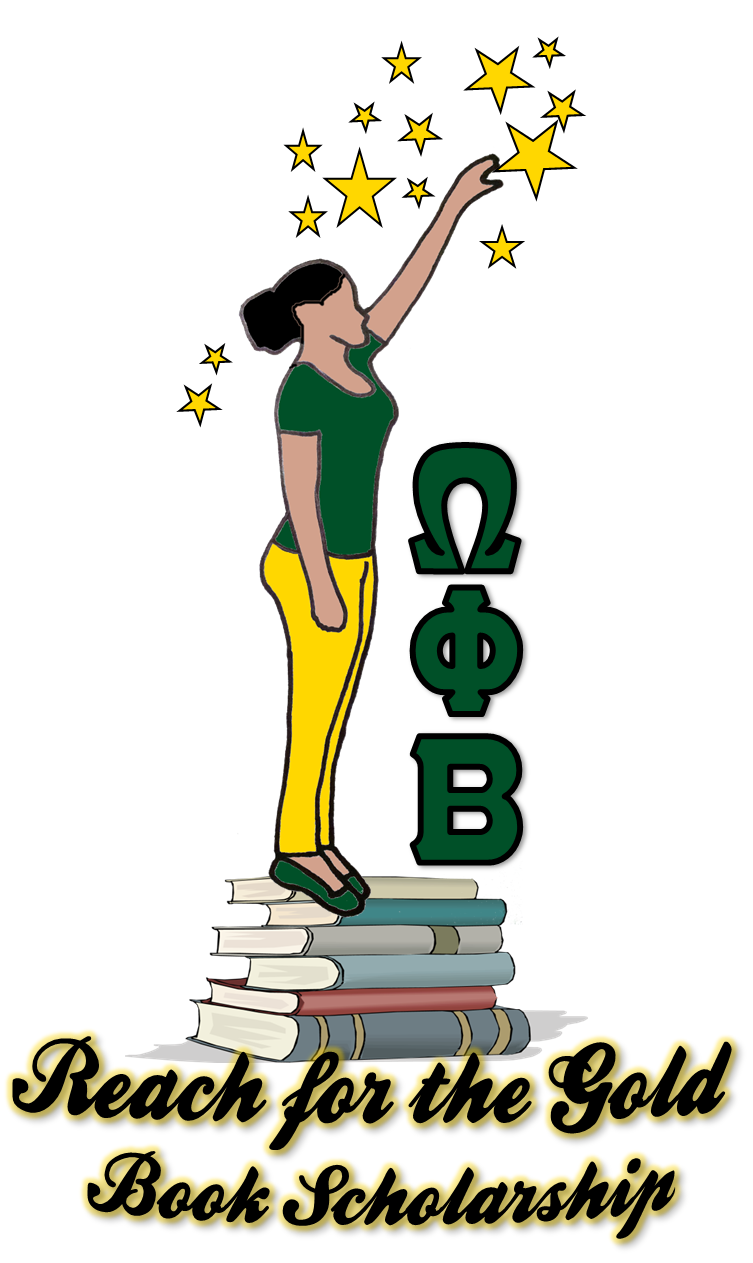 The Reach for the Gold Book Scholarship (RFTG) recognizes academic and benevolent achievement among young women of color, and supports continued success through the first year of college. The Alumnae Association of Omega Phi Beta Sorority, Incorporated awards one scholarship recipient annually.
2017 RFTG Application is Now Available
Read more about this year's scholarship and the experiences of last year's winner on our scholarship press release. Applications are due by June 12th, and the winner will be announced by July 17, 2017 via our online media outlines. Access the application now:
CLICK HERE TO DOWNLOAD THE APPLICATION
Eligibility Criteria:
Applicants to the Reach for the Gold Book Scholarship must meet the following criteria:
Must be a female student of color. Woman of color identifies with any of the following ethnic backgrounds: Hispanic / Latina, Native American / Alaskan Native, Arab or Middle Eastern, Asian or Pacific Islander, or Black / African American
Must be a senior in high school or secondary school, graduating in May/June 2017.
Must be entering an accredited 4-year college or university program as a first year student by the fall 2017 semester.
Must have a minimum high school / secondary school academic average of 85, or 3.4 on a 4.0 GPA scale.
Must have a minimum (math, writing, and critical reading) SAT score of 1350, or a minimum ACT Composite score of 28.
The Golden Colibri Grant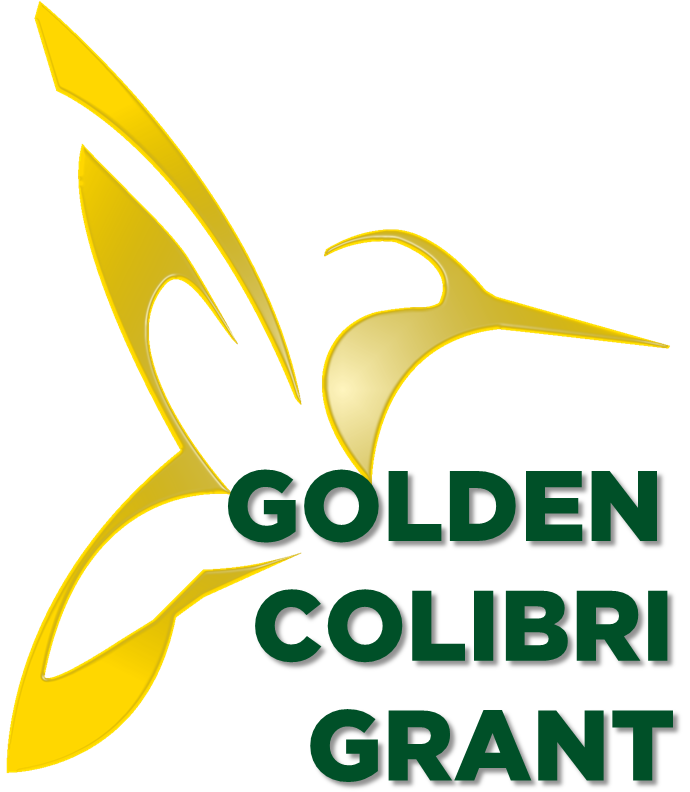 The Golden Colibri Grant was established in 2011 and serves to recognize and support the professional and academic development of alumnae members of Omega Phi Beta Sorority, Incorporated. The Alumnae Association awards $500 annually to one grant recipient towards the pursuit of an advanced degree, professional certification, specialization, or license. Applicants must be alumnae members of OPBSI who have a minimum Bachelors Degree and are in pursuit of post-graduate professional/academic advancement.
Our past grant recipients have been:
2011: Virginia Rivas – Upsilon Chapter; pursuing MSW at Monmouth University
2012: Elaine Rodriguez – Beta Chapter; pursuing doctorate in Medicine
2013: Monica L. Miranda – Alpha Chapter; post-graduate work at University of Rochester
2016: Two winners selected:

Yasmeen Elsakary – Upsilon Chapter; pursuing a graduate degree at the Johns Hopkins University, Bloomberg School of Public Health
Lotus Feliz – Beta Delta Chapter; pursuing a graduate degree at New York University
2017 Grant Application
The grant application is only available for members of the sorority, opens on March 31st, 2017 and closes at 11:59 p.m. on June 1st, 2017. All applicants must apply online via The Nest and the winner will be announced on July 17, 2017.
Last year, the Alumnae Association made herstory by awarding two grants to two outstanding alumnae.
According to Soror Lotus M. Feliz, "pursuing professional development as a woman of color often means that you are the only one at the table. While that can be an uncomfortable place, being a recipient of the Golden Colibri Grant reminded me of the tribe I had alongside me, and the future I have ahead of me."

Additionally, our second grant recipient Soror Yasmeen Elsakary stated, "I can't imagine how different my transition into graduate school at Hopkins would have been like without the Golden Colibri Grant. There was nothing more encouraging than knowing that our amazing sisterhood believes in me as I pursue my Masters degree, and I will always be be grateful for being awarded this grant."
We are excited to continue to support our amazing alumnae as they continue their professional and academic development. For more information about the Grant please contact AA@OmegaPhiBeta.org.
Meet the 2016 RFTG Book Scholarship Recipient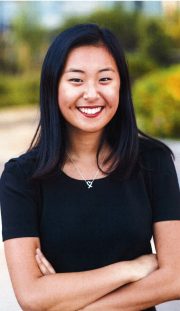 We are pleased to announce that Ms. Angelica Kim of Vancouver has been selected as this year's winner of the Reach for the Gold Book Scholarship. We received several outstanding applications and equally exceptional recommendations making the selection process very competitive for our Scholarship Review Committee.
Ms. Kim plans to major in Public Policy and Philosophy at Brown University with the hopes of pursuing a career that "represents the people, presenting bills in Parliament and helping create real, tangible, political change."   As a B.A. candidate, she also applied to become a Bonner Community Fellow at Brown - a program part of the University's Swearer Center for Public Service that requires students to partake in 8-10 hours of service per week.
As a student at Crofton House School, Ms. Kim excelled academically with various Advanced Placement courses and an impressive Grade Point Average of 4.0.   She has not only participated in many extracurricular activities within her academic setting, but she has also proved to be a strong leader in her community.  She has participated in the British Columbia Youth Parliament as Youth Minister, acted as Editor-in-Chief of her school's newspaper since 2015, and became a strong advocate for youth as Youth Director of the Vancouver Centre Electoral District Association. She has also shown true passion for the rights of underrepresented minorities and disadvantaged groups and a curiosity to learn more about the sexual health issues that affect them.
The Reach for the Gold Book Scholarship recognizes academic and benevolent achievement among young women of color, and supports continued success through the first year of college.  Therefore, we believe Ms. Kim embodies the values of the scholarship and will receive $1,000 towards achieving her academic goals.