Scholarships & Grants
Omega Phi Beta Sorority, Incorporated is dedicated to empowering women, promoting academic excellence, and achieving gender equality. In that spirit our organization, our partners, and our Chapters and Collectives offer scholarships and grants to support the development and growth of women and girls in our communities and our own members.
Our Alumnae Association nationally administers two opportunities which are offered annually in the spring:
The Reach for the Gold Book Scholarship for inbound College/University freshmen
The Golden Colibri Grant for Sorority members pursuing post-graduate education
Other scholarships are also made available by our Chapters and Collectives at the local level and by our partner, Omega Phi Beta Foundation.
Reach for the Gold Book Scholarship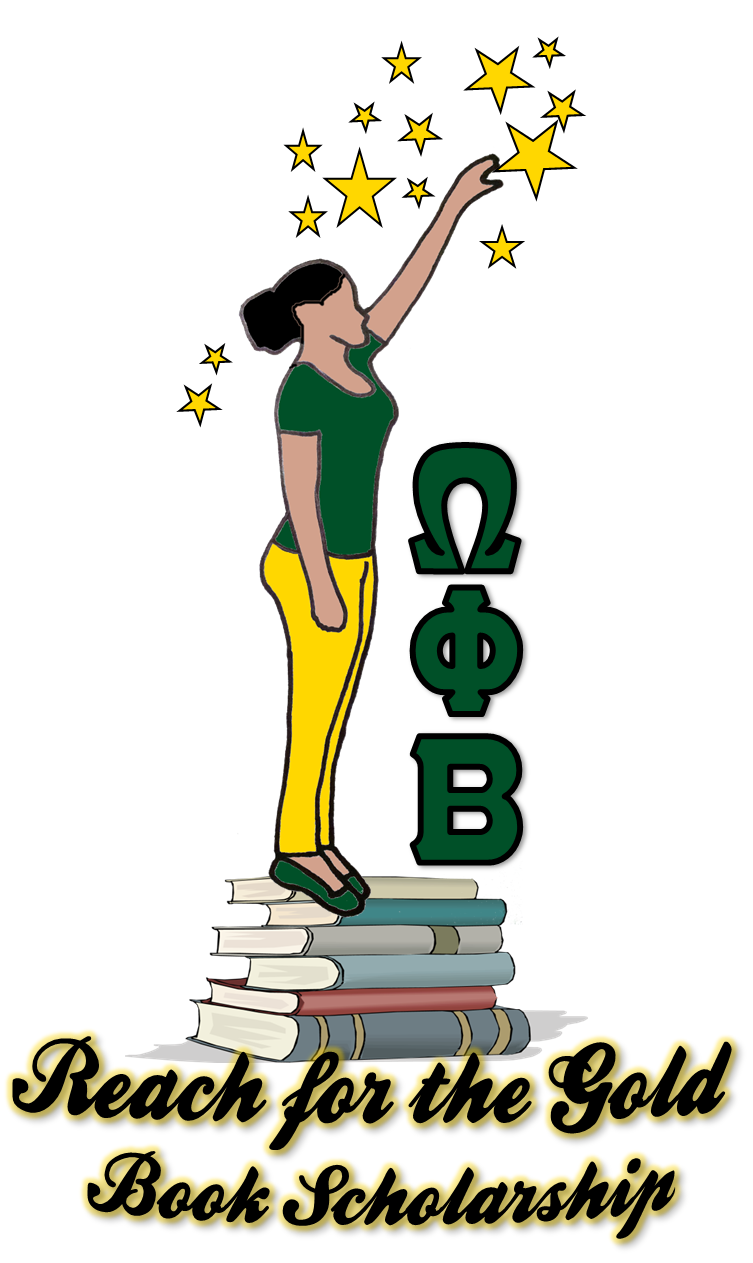 The Reach for the Gold Book Scholarship (RFTG) recognizes academic and benevolent achievement among young women of color, and supports continued success through the first year of college. The Alumnae Association of Omega Phi Beta Sorority, Incorporated awards one scholarship recipient annually.
2017 RFTG Application have closed.
Read more about this year's scholarship and the experiences of last year's winner on our scholarship press release. Applications for 2017 were June 12th, and the winner was announced on July 15, 2017 via our online media outlines. Access the 2017 application below:
CLICK HERE TO DOWNLOAD THE APPLICATION
Eligibility Criteria:
Applicants to the Reach for the Gold Book Scholarship must meet the following criteria:
Must be a female student of color. Woman of color identifies with any of the following ethnic backgrounds: Hispanic / Latina, Native American / Alaskan Native, Arab or Middle Eastern, Asian or Pacific Islander, or Black / African American
Must be a senior in high school or secondary school, graduating in May/June 2017.
Must be entering an accredited 4-year college or university program as a first year student by the fall 2017 semester.
Must have a minimum high school / secondary school academic average of 85, or 3.4 on a 4.0 GPA scale.
Must have a minimum (math, writing, and critical reading) SAT score of 1350, or a minimum ACT Composite score of 28.
The Golden Colibri Grant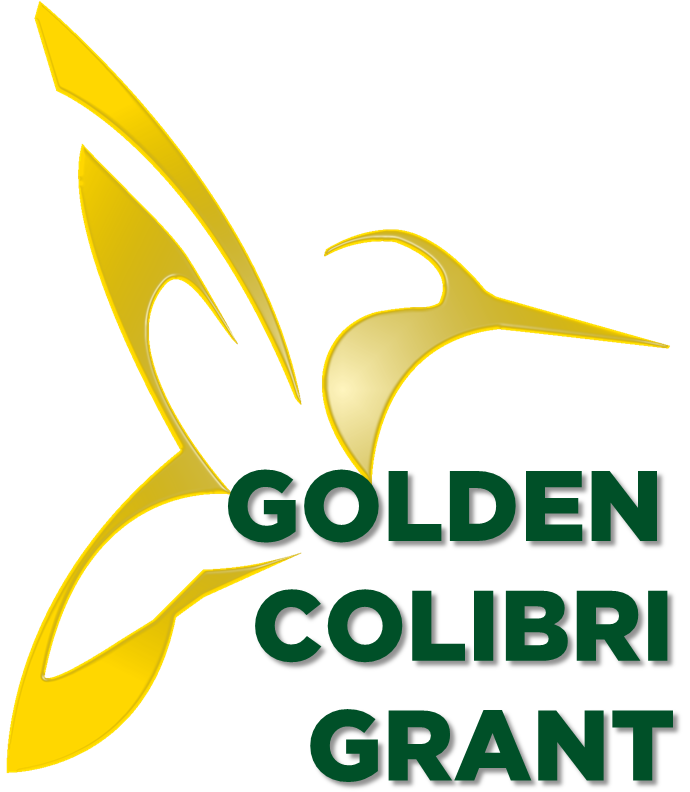 The Golden Colibri Grant was established in 2011 and serves to recognize and support the professional and academic development of alumnae members of Omega Phi Beta Sorority, Incorporated. The Alumnae Association awards $500 annually to one grant recipient towards the pursuit of an advanced degree, professional certification, specialization, or license. Applicants must be alumnae members of OPBSI that hold a Bachelor Degree at the time of submitting their application and are in pursuit of an advance degree or professional certification.
Our past grant recipients have been:
2011: Virginia Rivas – Upsilon Chapter; pursuing MSW at Monmouth University
2012: Elaine Rodriguez – Beta Chapter; pursuing doctorate in Medicine
2013: Monica L. Miranda – Alpha Chapter; post-graduate work at University of Rochester
2016: Two winners selected:

Yasmeen Elsakary – Upsilon Chapter; pursuing a graduate degree at the Johns Hopkins University, Bloomberg School of Public Health
Lotus Feliz – Beta Delta Chapter; pursuing a graduate degree at New York University

2017: Maria Zepeda - Beta Pi Chapter; pursuing a Masters of Public Health at the Evans Center, University of Washington
2017 Grant Application
As of June 1, 2017, the 2017 grant application period has closed. Please expect that the 2018 application will become available in March 2018. 
We are excited to continue to support our amazing alumnae as they continue their professional and academic development. For more information about the Grant please contact AA@OmegaPhiBeta.org.
Other scholarship opportunities may be available through our foundation: Omega Phi Beta Foundation (OPBF) and through our Chapters and Collectives.
To see a list of available OPBF scholarships please visit the Scholarships section of their website. Currently OPBF has released its STEAM scholarships for women and girls which are available until May 31st for Fall term applicants and November 30 for Spring term applicants.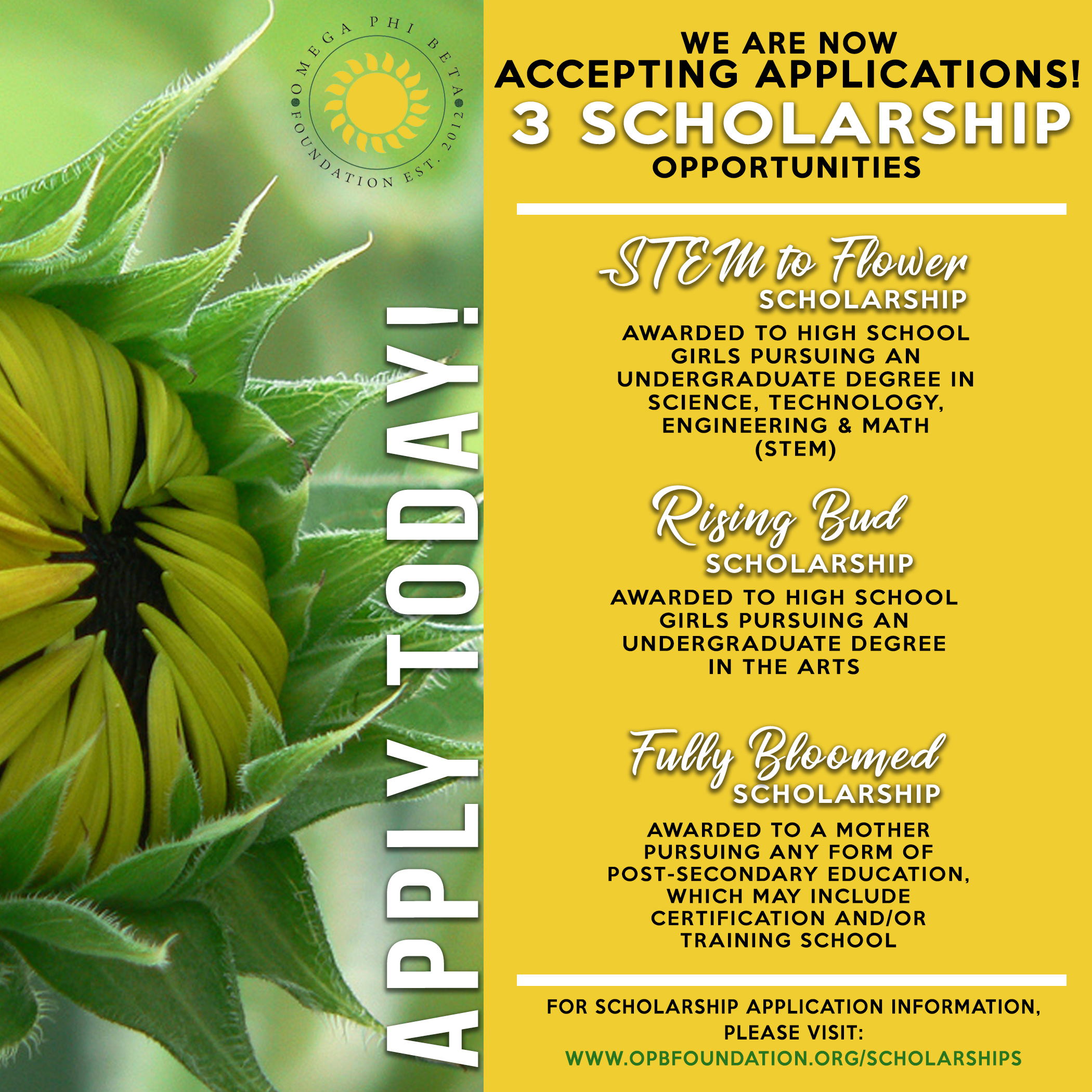 Meet Our Scholarship Recipients!