Our Philanthropy: Raising Awareness of Violence Against Women (RAVAW)
Omega Phi Beta has dedicated itself to combating and championing for domestic violence awareness and awareness of violence against women. Recognizing that violence against women hinders progression, we have broadened the scope of our National Philanthropy to include ALL forms of violence affecting our gender, including but not limited to: Domestic Violence, Sexual Assault, Sexual Harassment, Sexual Mutilation, Stalking and Human Trafficking.
Throughout the years, we have worked hand in hand with organizations such as the Voices of Women, Safe Horizon, Sanctuary for Families, and Amnesty International, in an effort to spread awareness of this crippling issue. Thus through our broadened National Philanthropy, Raising Awareness of Violence Against Women, we will continue to dedicate ourselves to our community while making a profound commitment to women's rights. We acknowledge the rigorous battle that lies ahead.
OMEGA PHI BETA BELIEVES THAT EVERY WOMAN AND GIRL DESERVES TO LIVE IN A WORLD FREE OF VIOLENCE AND OPPRESSION, WHERE HER THOUGHTS AND OPINIONS ARE VALUED AND SHE IS ABLE TO ASSERT CONTROL OVER HER OWN BODY AND LIFE.

- Monserrat Cabral, former National President 2012-2013
If you have been or suspect being victim to a crime, knowing your rights is the first and most important step. Every Woman has a RIGHT:
To live free of intimidation
To freely express her ideas or opinions
To make her own choices
To equal privilege
To receive justice and tell her "story" without prejudice
Ray of Hope Walk to End Violence Against Women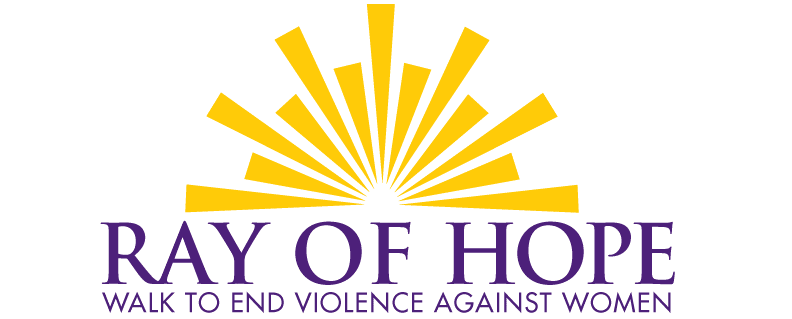 The Ray of Hope Walk to End Violence Against Women (ROHW), formerly known as the Ray of Hope Initiative-ROHI, was established by OPBSI in 2011 with the aim to raise awareness of a global epidemic affecting the lives of women, children, and families. Every 15 seconds a woman is physically assaulted by an intimate partner. In the United States, over 22 million women have been victims of sexual assault in their lifetime.
The annual walk focuses on challenging women and men alike to be a part of the movement to end this global epidemic– in an effort to create a safe and equitable society for all. The ROHW sheds light on the various forms of violence against women and girls, and also raise funds to assist organizations working towards ending gender based violence. The walk features various events designed to highlight the different forms of violence against women, inclusive of a kick-off ceremony, a rally celebrating the resilience of survivors, and a community fair where participants will learn about the realities of the abuse and violence plaguing homes across the country and the organizations that are committed to ending this global epidemic.
The ROHW takes place every October in New York City and in Chicago. Every year we partner with our communities to achieve the biggest impact. If you are interested in becoming a partner, volunteer, or simply participating visit the ROHW Website for details on this year's walk and supporting events.
This year's Weekend of Activism took place on October 7th in New York City, Chicago, Berkeley, and Atlanta! We are still raising money to eliminate violence against women through our Ray of Hope Walk! DONATE TODAY!
Website: RayOfHopeWalk.OmegaPhiBeta.org