Sister from DePauw Self-Publishes Book of Poetry
Last January our sister, Greisy Genao, from Psi Chapter at DePauw University self-published a book of poetry which talked of her experience as a Latina queer poet. The book, DESPIERTA, which means "awaken" has gained traction on Amazon and received 5-star reviews all around.
This year Greisy was awarded the "Undergraduate of the Year" Award at Omega Phi Beta's National Convention for her demonstrating outstanding leadership skills, excelling academically, and participating in several extra-curricular, social justice, and philanthropic activities, as well as enhancing the Sorority.
Greisy, originally from Queens, New York, is currently a senior majoring in English Writing and minoring in Film Studies.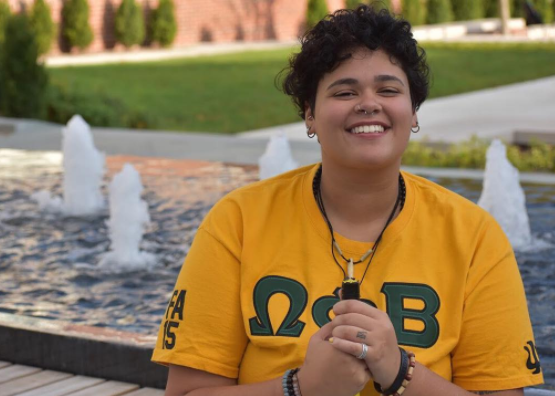 You can read more about Greisy's experiences and her book in this interview conducted by her University last November.
We want to encourage others to get to know the amazing individual that Greisy is and be sure to get a copy of her book on Amazon!