About Us
Omega Phi Beta Sorority, Incorporated (OPBSI) is the nation's premiere Greek-lettered organization working towards the elimination of violence against women and empowerment of women. As a national sorority, OPBSI is committed to the development of collegiate and professional women through sisterhood, diversity, leadership, service and academic excellence.
Message from the President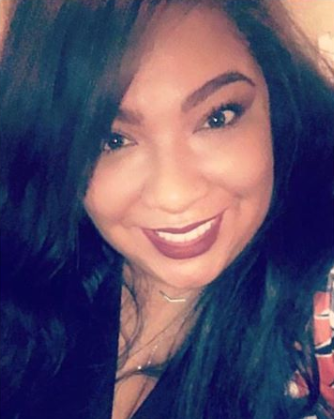 Welcome to the National Website of Omega Phi Beta! OPBSI is a national organization comprised of prominent collegiate and professional leaders committed to the empowering women through sisterhood, diversity, leadership, service and academic excellence.
Our shared bonds, passion, and determination drive us to success in our personal and professional endeavors and ultimately reflecting on our organization as a whole. We are comprised entirely of volunteers who never stop loving the organization and what it stands for. Our strong values, motto, and mission guide us as we continue to grow. We are an organization like no other, striving to make significant changes in our communities and building on the blocks of sisterhood, rooted in diversity. OPBSI women are fierce in carrying the vision of our seventeen radiant founders and continue to raise the standards of excellence every single day.
I fall in love with this organization again and again when I see how far we've come and the goals we have for our future. I invite you to explore our website, learn about Omega Phi Beta, and allow yourself to fall in love as well!
Soleil,
LeAna Flores
---
Affiliations
Omega Phi Beta is a proud founding member of the National Association of Latino Fraternal Organizations (NALFO), the premier umbrella council for Latino/a Greek-letter organizations. Founded in 1998, NALFO's mission is to unite and empower its member organizations through advocacy, development, collaboration, and positive-fraternal relationships.
Members of the National Leadership team have also been active participants in the Association of Fraternity/Sorority Advisors (AFA) since 2009, maintaining affiliate membership with the association and attending the Annual Meetings as well as proud supporters of the AFA Foundation.
Through NALFO and the AFA members of OPBSI's National Leadership team have also been inducted into the Order of Omega and Gamma Sigma Alpha National Academic Greek Honor Society.
OPBSI is not affiliated with any other Greek-letter organization and does not have a "brother" fraternity. One of the many reasons our organization was founded is to fight against the injustices suffered by our gender. We operate entirely independently and are volunteer driven - this is something we are very proud of. We do have strong relationships with many Greek-lettered organizations nationally and locally, in and outside of NALFO.